FORMED FOOT HEALTH AND CUSTOM SOLE PLATE SERVICE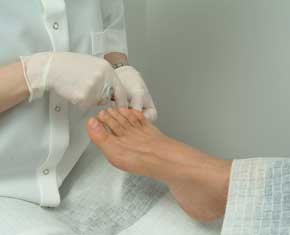 All foot-related problems are diagnosed and treated in the Foot Health Center operating as a part of Formed Healthcare.
1-) Foot care training and foot care for problematic feet,
2-) Detailed foot assessment
3-) Evaluation and treatment of foot disorders,
4-) Sole Pressure Measurement (using the NovelPedobarography device),
5-) Selection of health-appropriate footwear and custom-made sole plate applications are carried out in the Foot Health Center with the guidance of a specialized doctor, foot care specialist and orthesis technician.
Following the analysis of the feet, we review the results with our collaborators at PedCad, leading German firm on the issue, and make the appropriate readjustments. The soles are custom-made on the Cad Cam-operated computerized device, at the Formed Healthcare center. In addition to these, special footwear and sandals for diabetic feet, or other foot problems are produced at the Center.(Visit Link.)
All the above mentioned services are presented to patients at the Foot Health Center by Dr. Yılmaz and her team.